Road trip across America… daily reflections by Ema and Elle.
By Ema ~ It was finally came time to part from our camp spot in Idaho Falls. I had been ill the night before, so did not get the last load of laundry done last night as planned and still needed to get our towels washed and dried before we drove onward. Thankfully Elle's new friends family was staying a few more days and did not need to check out before 11 as we did, so I started the laundry, got the van packed up and parked on their lot for the time we needed to complete our chores. They parted for a family day to Yellowstone and Elle the mermaid and her unicorn friend finally had to part ways. They have promised be pen pals and see one another again someday. They have actually told me that I am taking them both to Florida one day. I told them we can plan when they turn 16.
On our way out of the campground we met a very curious squirrel. He was so friendly and I think would have crawled upon us, and come along for our adventure had we let him.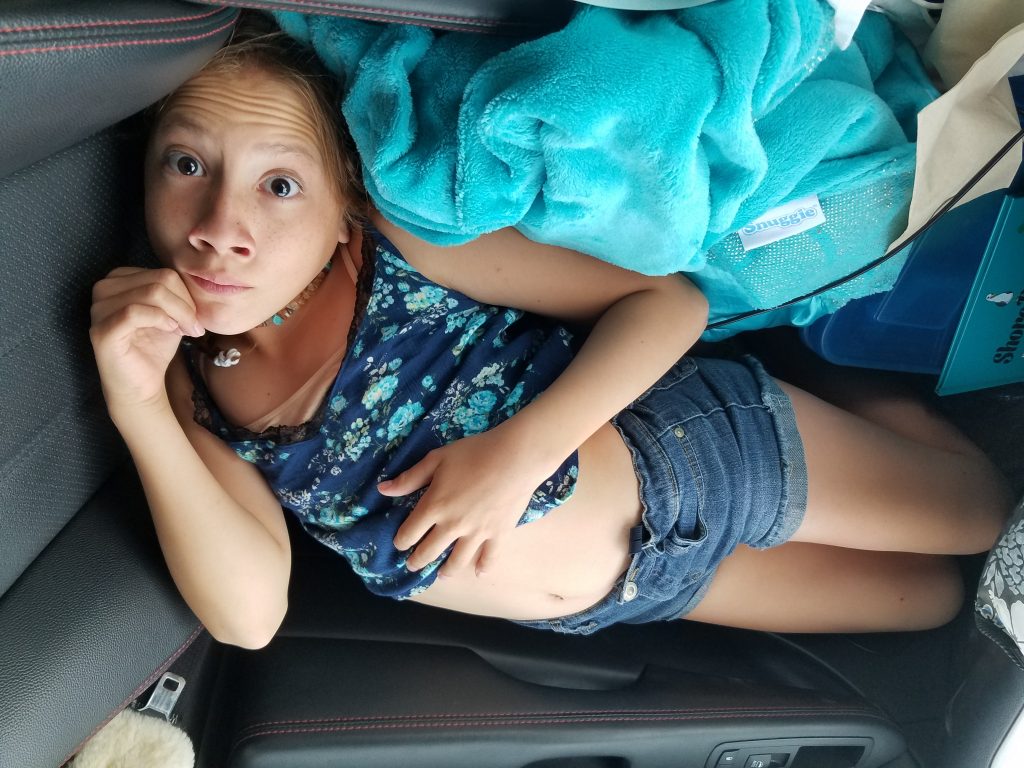 We had planned to make it from Idaho into Utah to Salt Lake City where I lived once upon a time, but my belly one again began to hurt which comes with a swelling and pain. It was staring to get bad, and what do you know but a town called Lava Hot Springs appeared as the next exit. As someone who loves hot springs I was surprised to not know of this place and had Elle google if there were actually springs. Sure enough there were and it was a perfectly timed blessing. We drove into the town to find there are many options to soak and swim. Even a palace with watersides and such, but there also happened to be a thunderstorm passing through, so that area was closed. The hot pools were still open, as well some hotels that offer ponds to soak. We chose the public ponds which were half the price of the ones at the hotels. They were lines in stone steps and the bottom filled with little pebbles that the bubbles from the springs crept to the surface of the water and massaged your feet as you strolled through the ponds. We had brought our tails of course with the promise that we would not splash as usually they do not allow tails in their springs. A little girl quickly approached us and told us all about her Fin Fun tails. She was a sweetheart and got my water for me since she had legs and I no longer was able to just hop out of the ponds. We did not plan on staying to long, but unfortunately it was one of my moments that my illness just did not want to give me a break. We spent our time rotating between me being ill and then returning to the ponds to relax my body. Usually a soak in warm waters is the best for me, and was really helping, but each time I got out to shower and get us going I got sick again. We stayed to close and the lady. In the gift shop on the way out recommend a place across the street with camping and affordable rooms.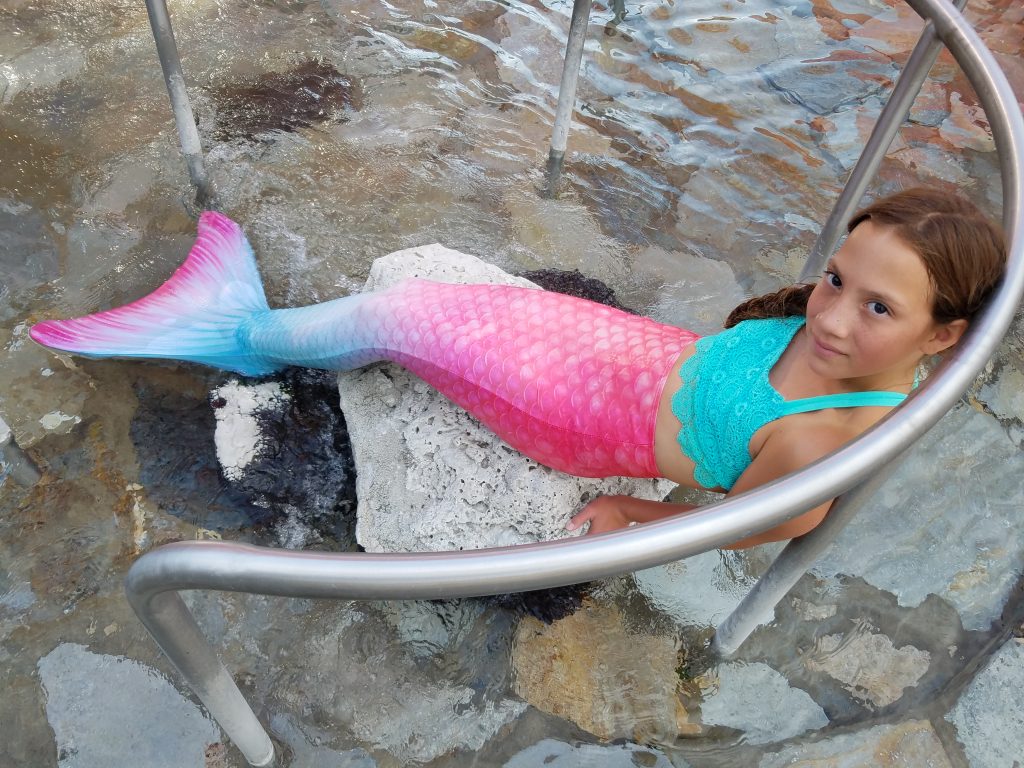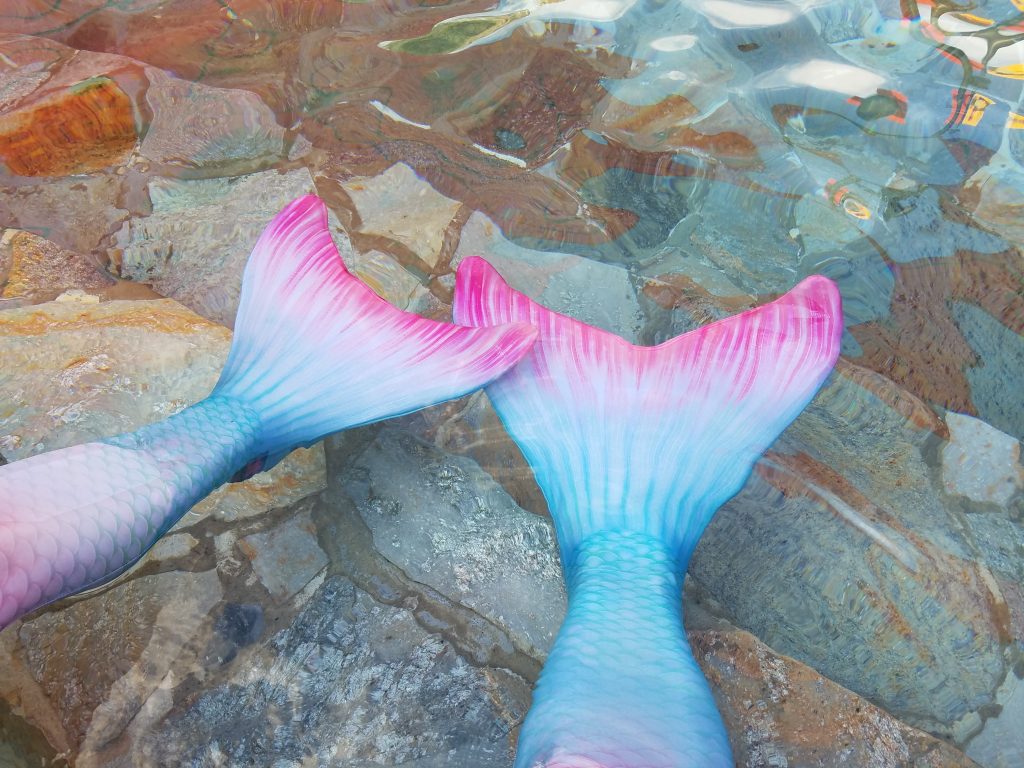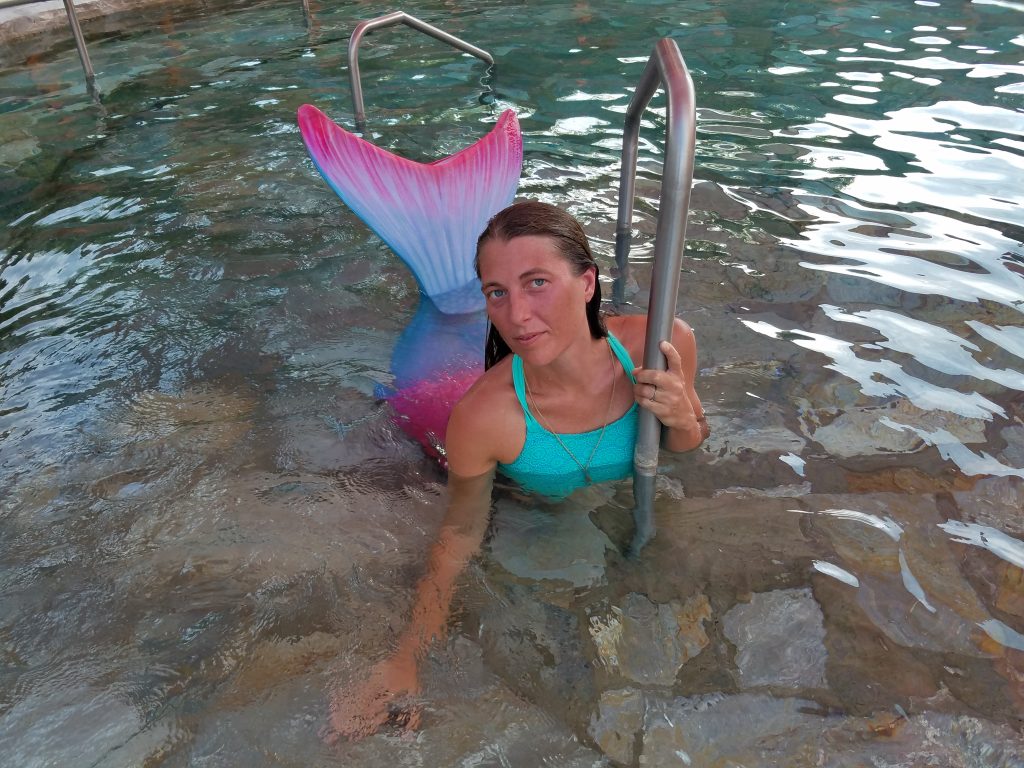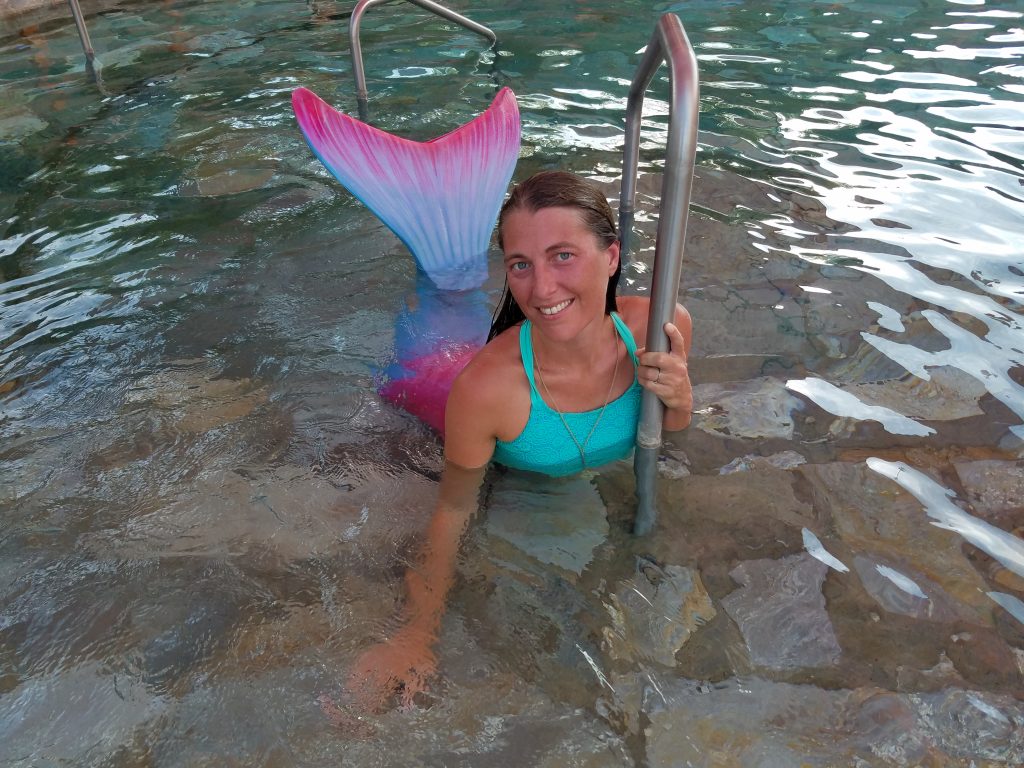 We went across the way only to find all their rooms taken at that reasonable rate and the camping only $20 less and no bathrooms. I was so ill that I felt I really needed to finally give in and get a room, but it was after 11 now and the other hotel near by was not answering at the office. There was another hotel a bit away, but feeling as I was I needed to just pull over a minute. I found a little spot right next to the river and some port-a-potties. There were no signs not to park as I had seen at the top of the street near the main street, so I stopped hoping I could just settle my system before we carried on to find were we would rest. Elle was sleepy and crawled into the back with the ukuleles and all. I got online looking for the best option for the night, although it was feeling daunting to go anywhere with how I was feeling. A sheriff pulled up next to me and I though for sure we would be asked to leave, but he was concerned about a car parked in the fire lane. He wondered if I knew who it belonged to and then went on his way, as I unfortunately did not know who belonged to the car. He did not ticket them, so I wondered if he would be around again, but decided to just put the front shades up and join Elle in the back. Thankfully I awoke to the morning not another visit.
By Elle ~ Today I woke up with Amelia. We made the bed and started breakfast. We soon saw there was donuts and ate them all. After that we went to the van and she came with me to shower. Once clean Amelia and I played. We didn't have long because they were going to Yellowstone and we were going to continue our journey. With our laundry done and our goodbyes, they left. They were allowing us to stay in there camp till our laundry was done. We went to pack our laundry and met a squirrel. He was so curious he stood there and it seemed as if we could touch him. He was so close. He probably would have let us. With every step he came closer to us and we just stood there. I wanted to stay with the squirrel, but we had to go because our laundry was done. We put everything away. We started driving and soon found a sign for Lava Hot Springs. Sissy was having belly problems so we decided to look it up and it really was a hot springs so we stopped in. Check them out! We got there and asked about our tails. They said as long as we didn't swim in them with the tails. I didn't really like that but I had no choice. I was sad to know the water slide park of them was closed, so it was hot springs or nothing to do because I could not swim in my tail. I had to get creative and do other things. Right as we were gonna leave we were delayed because sissy got sick, so we stayed at the hot springs to settle her belly. It was okay until we got out, it was so bad she cried. I felt bad but I just stayed out of the way as there wasn't much I could do for her that would help. We finally decided to leave as they were closing. Soon we found a spot to go to sleep. They had port-a-potties but I was so tired i just went to bed.